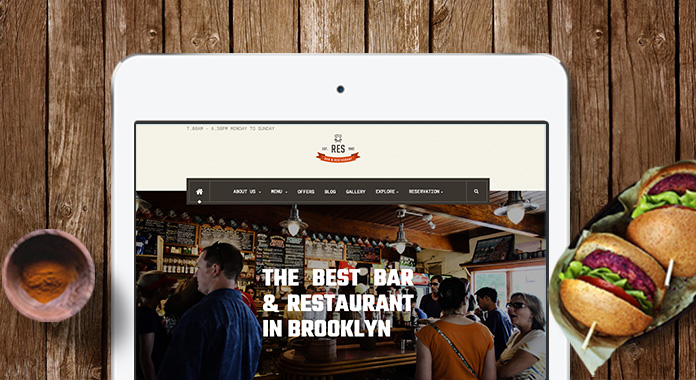 Welcome our monthly Joomla template - JA Restaurant, a powerful Restaurant Joomla template with dedicated design and features. It supports 4 menu types, 3 options for Reservation system, useful pre-built pages: Gallery, Offers, About, Happy Hours. The template integrates Open table and Vik Restaurants component.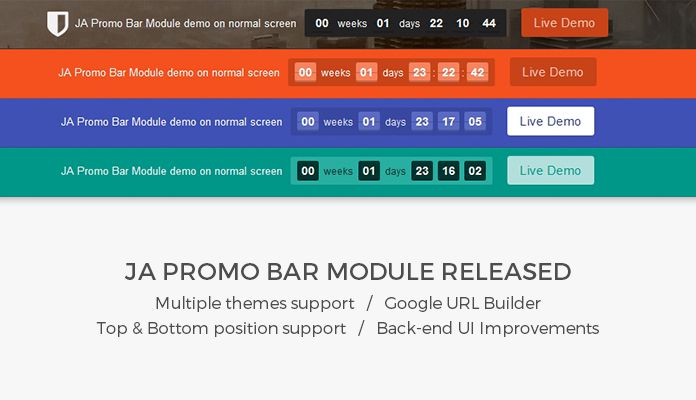 Hi Guys,
Today, JoomlArt team have just released new version for JA Promo Bar module - version 1.0.4 with new features and improvements. The free Joomla extension serves to display a promotion bar on the top position of your site which can includes a message, cool countdown timer, link or button, image or color background, inline image/icon, can be sticky and integrate Google URL Builder. It is responsive.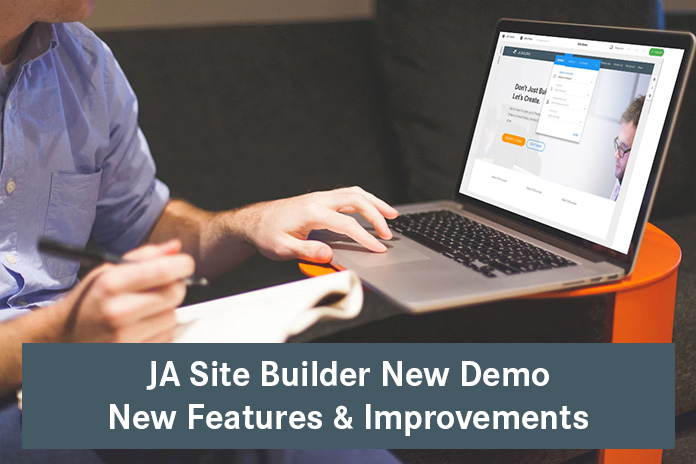 Our Joomla site builder development is advancing at a amazing speed. This week we added 5 more features and other improvements. With this update our Joomla site builder tool is edging closer to a beta release. Did you know that our aim is to make it work with any Joomla template? Yes, that is what we aim to deliver for our members.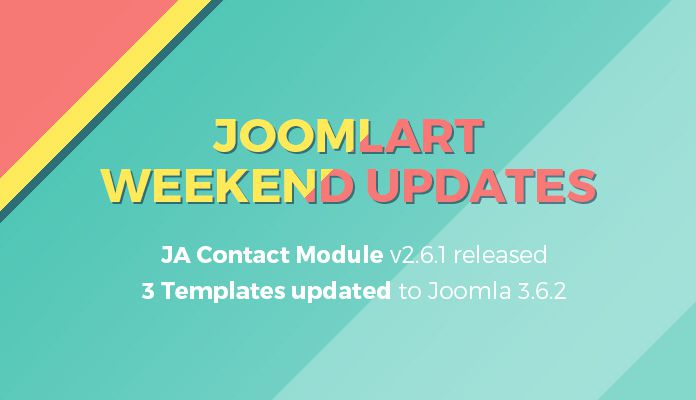 This week, JoomlArt team released JA Quick contact module version 2.6.1 and 3 more Joomla templates updated for Joomla 3.6.2. Totally, we released 27 Joomla templates updated for Joomla 3.6.2: 18 templates on 9th August , 3 templates on 18th August and 6 templates last week. Check details on changelog:
Subcategories