JA Mood is special Joomla template designed for Music, Community and Social website. The social template fully supports JomSocial and EasySocial with customized styles for all pages. In addition, JA Mood includes outstanding additional pages for music, community, and social website: Video, News, Blog. JA Mood is built with robust T3 Framework with intuitive admin panel.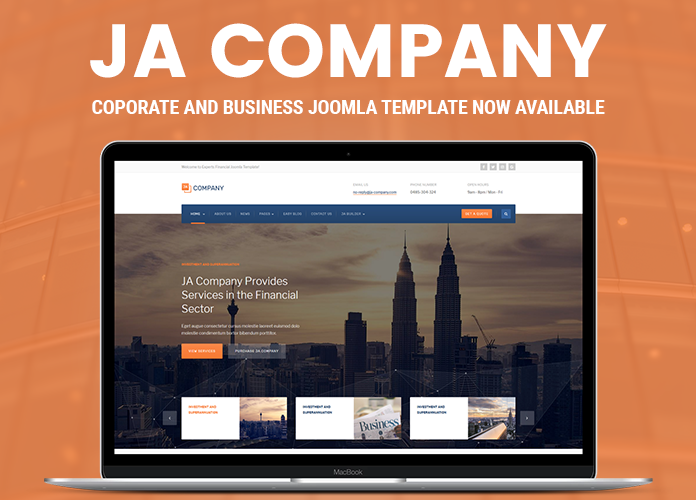 JA Company - Corporate and Business Joomla template now available for download. The template has dedicated design and features for coporate and business website. By integrating best JA Joomla Page Builder, you can easily build stunning landing pages for your website (2 sample landing pages are included in quickstart). JA Company is built with robust T3 framework and also have native support for EasyBlog component.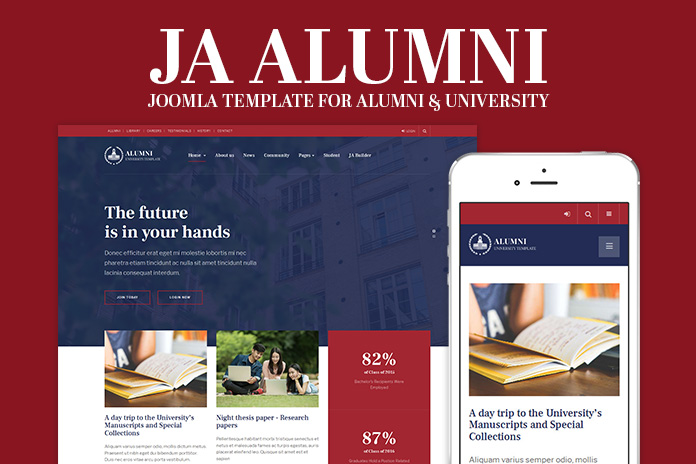 JA Alumni - creative Alumni and University Joomla template designed comes with all layouts, pages and functionalities to build a complete alumni & university website. The template is built with robust T3 Framework, fully supports EasySocial component to build Community / Forum page, it also supports all Joomla default pages with customized style: category blog, contact, login, etc.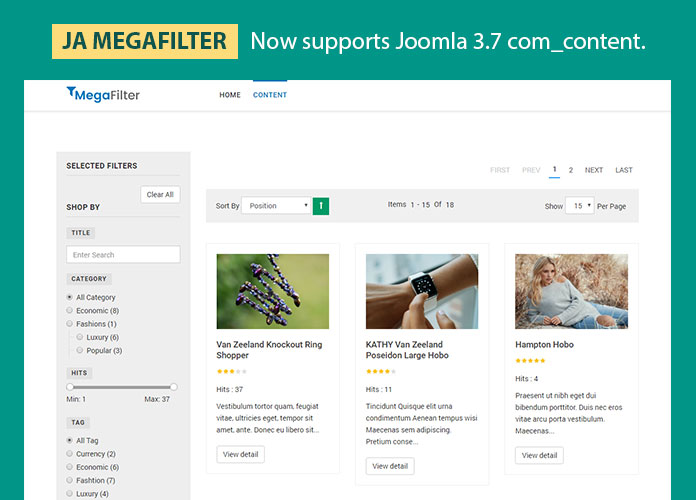 Joomla 3.7 includes custom fields feature which is a great step ahead. Custom fields in Joomla will also need filter for sure, so as to list them based on custom fields or filter based on specific custom field. Our JA MegaFilter for Joomla now includes support for Joomla custom field filters. You can now filter Joomla 3.7 custom fields for articles based on color, calendar, checkboxes, editor, gallery, list, media, text, user, etc. Do check out our Custom Field Filter demo and let us know your feedback in the comments below.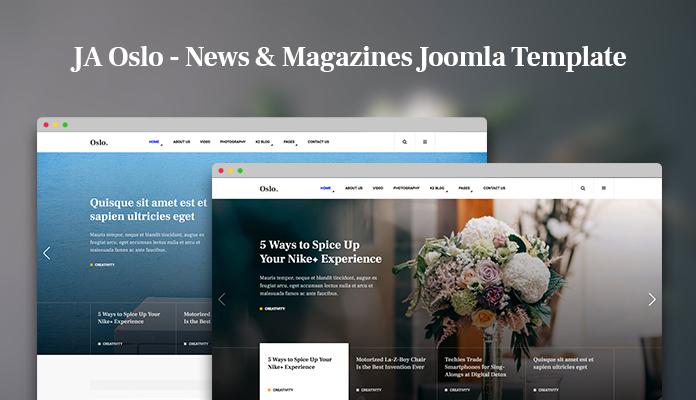 JA Oslo - Joomla News Magazine Joomla template is now available. JA Oslo features unique design and layouts. All our earlier Joomla news or magazine templates shared some common features amongst themselves but for JA Oslo we wanted to try a totally different approach and the Oslo concept preview got mixed reviews from our members but mostly positive. JA Oslo is versatile and can even be adapted for simpler roles even for personal blogs, thats the beauty of it.
JA Oslo supports K2 component natively as requested by many of our members and T3 framework is the core as always. Feature highlights of JA Oslo are listed down in the blog. Do check out the live demo and let us know what you think.
Subcategories